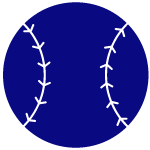 ---
One of my first memories of the beginning of the bond between my father and me was at a Toronto Blue Jays game in 2002. We were sitting pretty close to the field and I was hoping to catch a fly ball in my hand.

The game was an interesting one. During one pitch, the ball came at the batter with such force that the impact cracked his blue bat in half. And then, as we watched a particularly exciting pitch in the sixth, I had my prayers answered. I saw the ball coming straight for me! I stood up to try to catch it, but it sailed just out of my reach and landed on the seat directly behind me. As I turned around, I could already see three people scrambling towards it, and I didn't get it. I was so close.

My father noticed my disappointment and, being the man of action that he is, he took me to the bench and asked for a spare ball for his son. It was my first baseball game after all, he explained to them. A baseball was produced from somewhere behind the scenes and he handed it to me. I was so excited. I examined it all over, and noticed the dirt marks. It had been in play at some point in the game! Then I realized, among the brown smudges was a streak of blue. Lo and behold, it was the ball that had cracked the bat in half! This was a truly special ball.

Today, the ball acts as a reminder of the bond I share with my father. He travels a lot for work, but when he is away from home I still have the ball. I hope to pass it along to my kids one day in hopes that we will share a similar bond.
---
---